About Us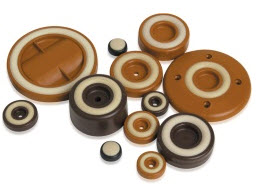 The Slipstick Foot floor protector is a unique floor protection device that is attached to the legs or base of most furniture. The Foot is easily attached via "Peel and Stick" super bonding adhesive or Screw on.

The Slipstick Foot floor protector comprises of a hard plastic disc with an O'ring insert. The specially formulated O'ring is uniquely designed to protect wood, tile or laminate floors.

The Slipstick Feet range of floor protectors is available as "Slider" or "Gripper" floor protectors. The smaller "Slider" feet suit kitchen and dining chairs offering protection and ease of movement. The larger "Gripper" feet prevent unwanted movement of your furniture, and suit couches, tables, ottomans etc.

The attachable Gripper feet also feature Tilt n Slide© which enables the furniture to moved when desired.

Slipstick foot floor protectors come in 13 different sizes, and two colours (Caramel & Chocolate) to suit most furniture in the home or office. The range includes Castor Cups and Furniture Coasters where attachment to the furniture is undesirable. Slipstick also stock a range of High Quality Felt Pads, that offer excellent floor protection and represent exceptional value.
For a complete range of floor protectors visit us at www.slipstick.com.au